We offer a broad selection of after school clubs at St Hedda's, updated yearly to reflect the interest of the children.  These are examples some of the clubs we may run.  Please note these change on a regular basis.  On occasion we have outside providers to deliver some of our after school activities.
Sewing club  – Come along to practice your sewing and craft skills, making personalised items to treasure forever or give as a gift.
Science club –  Enjoy hands-on experiments? You'll love our science club with a wide variety of exciting scientific investigations.
Cookery club  -Time for tasty treats! Making the most of our fantastic canteen facilities, Staff show how you can make your own delicious foods – make sure you bring a tub to take home your creations to share.
Active club – Work-out time! Have lots of fun with sports activities, enjoying the outdoor space and playing with friends.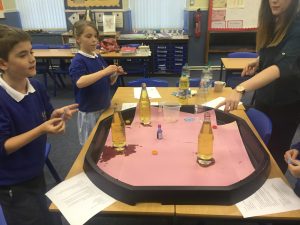 Suggestions are always welcome for the following year's clubs. In the past we have had a choir club, DT activities, computing/robotics club, gymnastics and lots more, so we're very open to anything!